HOW IS THIS CHANGE EVIDENT ALREADY?
At Locust Grove Village, we are transforming to the new culture of person-centered, relationship-based care. This is hard work… progress is slow. But we are firmly convinced that this is what our seniors deserve.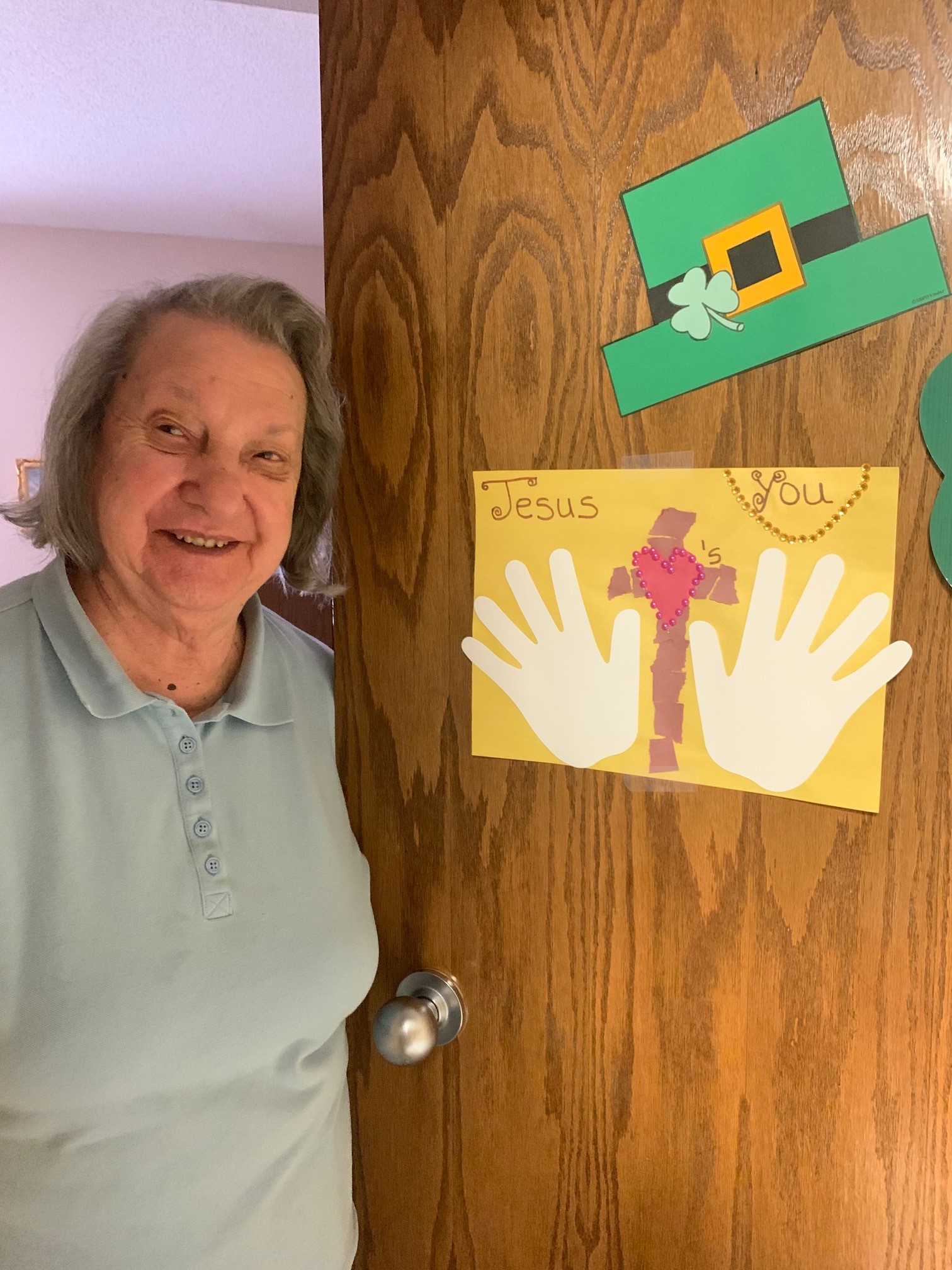 785-222-2574
Open breakfast serving times with residents seated by their choice
Hot and Cold breakfast options
Resident Service Teams with consistent assignments by staff so that close personal relationships can develop with our seniors
Resident choices in waking & sleep times
Spa Bathing with styles and time based on the resident preferences
Participation in all decisions of daily life
Home-like atmosphere, including personal items to decorate their rooms
Restaurant style service with menu selection for dinner
Linen napkins and tablecloths; china and crystal goblets in the dining room
Trips into the community for continued connections to friends, family
Resident planning teams
Open supper with self service sandwich and soup bar optional
Empowering staff through team approach to care
Red Hat Society & Red Suspenders Club for residents
Locust Grove Village Culture
This online resource tool represents 66 culture change practices adopted by the Center for Medicare and Medicaid Services (CMS). There you will find comprehensive reports regarding the development and source information of each item, including documented research. This tool will provide an excellent resource for persons interested in learning more about culture change. It can serve as a guide in selecting nursing home placement for your loved one.
At Locust Grove Village our goal with this transformation is "To create more moments of joy for residents, their family, and staff while they live, visit, and work here in our home."
Moments of Joy include those things that bring to our lives:
• smiles on faces
• a twinkle in the eyes
• trigger memories and pleasant feelings
• meaningful involvement in purposeful pursuits
Leaving those we care for with a feeling of love and warmth that will linger.