Retirement Living at Locust Grove Village
Tired of the hassles of home maintenance?
We invite you to join our family of residences who have chosen comfort, convenience, security, and companionship as a way of life.
Locust Grove retirement apartments offer the best of both worlds – quiet country living near a creek and pasture, yet close to the greater community of LaCrosse.
Unlike many retirement communities, Locust Grove apartments are available on a month-to-month lease, with no endowments or long-term financial commitments. Included in the monthly rental are a variety of amenities and services, including:
• Basic Apartment Rent
• One meal each day, served in the Club House at noon
• Housekeeping once every two weeks
• All utilities except telephone
• Maintenance services
• Cable television (no extra pay channels)
• Emergency Response System
• Single car garage with opener
• Priority admission to Locust Grove Village
There are one bedroom (648 square feet) and two bedroom (864 square feet) apartment homes. The kitchen appliances are furnished with hook-ups for laundry service. The bathroom features a step-in bathing unit with sit down area as well as shower features.
A one-time non-refundable admission fee can be paid in advance to secure your place on the waiting list.
Hassle-free living— isn't that what retirement is all about?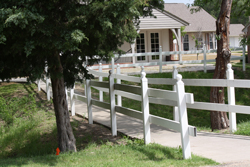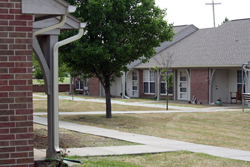 "I really like it here, it's like having a brand new house. The King & Queen of England don't have it any better than we do!"
"Thanks a Million! To all the staff at Locust Grove… Thank you for your commitment to the care of my wonderful Mother"
Retirement Living Virtual Tour