"The Difference between Ordinary
And Extraordinary is that little EXTRA"
Jimmy Johnson
At Locust Grove Village, the EXTRA comes from the commitment and care of the employees.  Through their exemplary effort they demonstrate a strong commitment to the Village elders.  Employing over 45 persons, LGV is a major employer in Rush County.  Positions include nursing, food service, environmental service, administration, business, and life enhancement.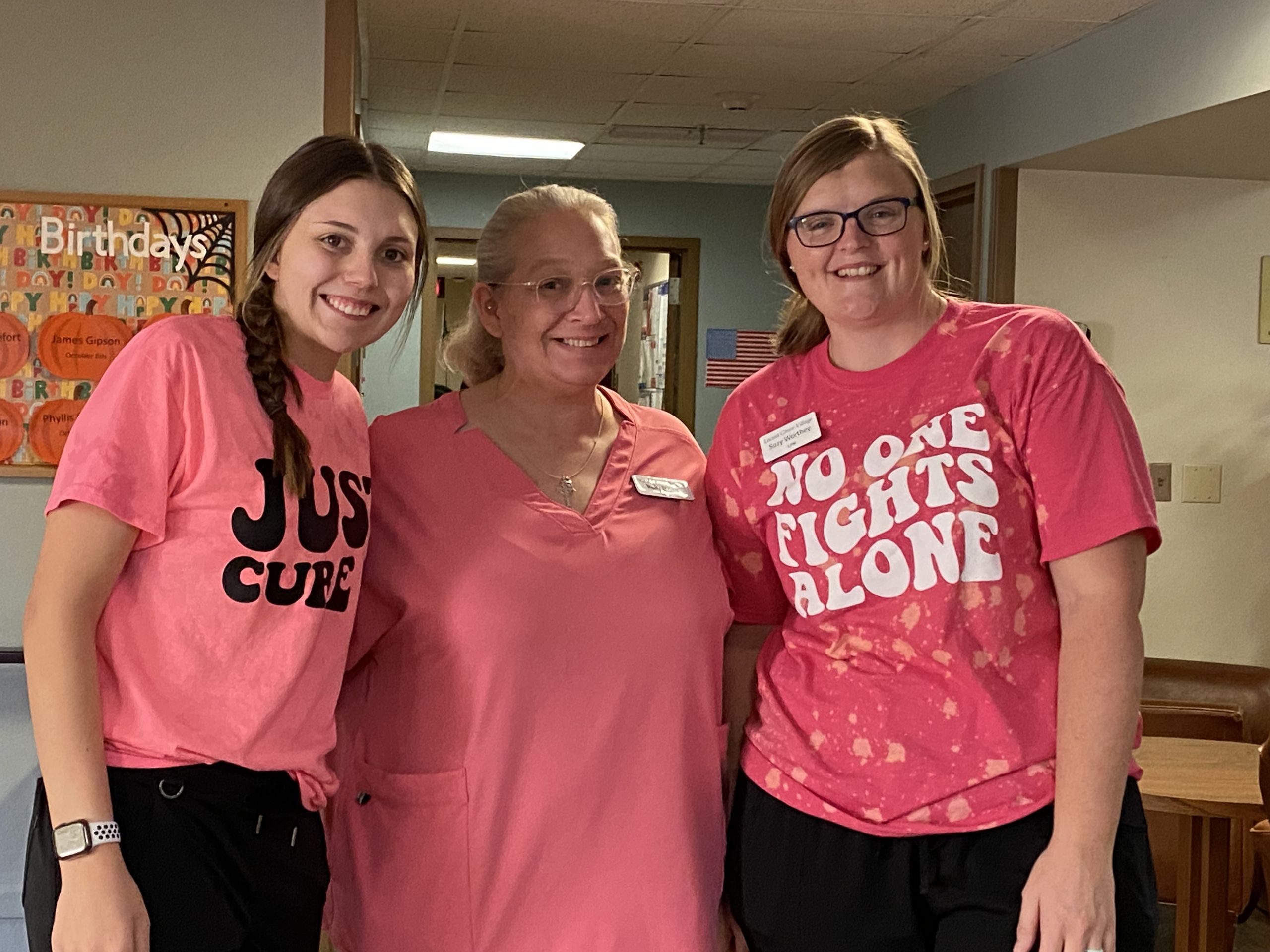 Locust Grove Village is committed to the success of its employees, providing opportunities for training and tuition reimbursement programs.  Our staff are encouraged to cross train in various positions and even different departments so that we can better serve our residents. We participate in the Relias Learning online education system. 
Staff are supported in their work- home life balance with flexible schedules, various shifts, and hours. We work hard to offer staff schedules that meet their home needs, such as appointments or school events. In turn staff commit to dedicated attendance and service.  Years of service awards are recognized each year at the Annual Employee Recognition Banquet.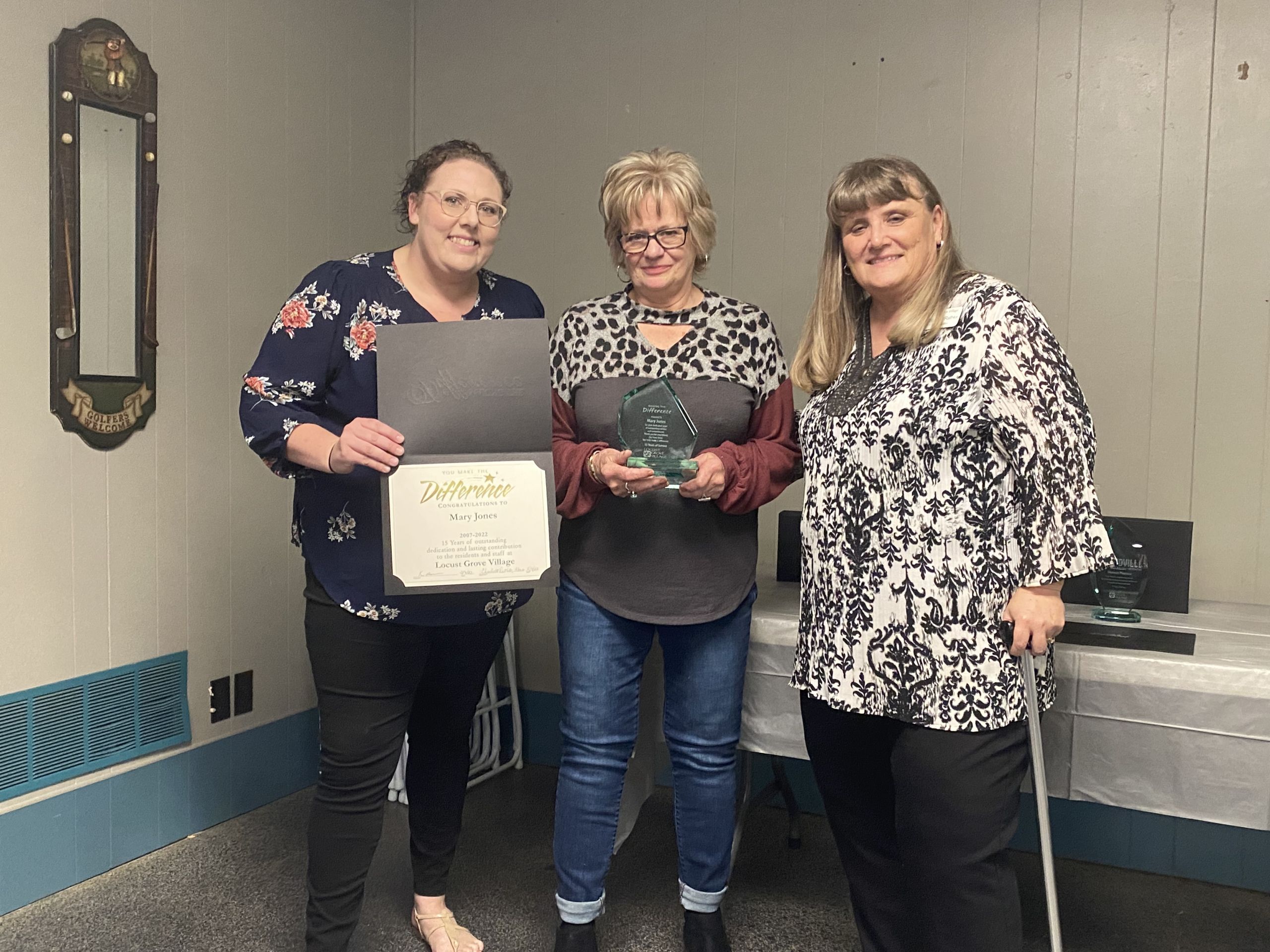 There are several additional indicators of excellence related to employment at Locust Grove Village.  We utilize staff mentors called Team leaders to support the shift work.  An assimilation and orientation period are provided to all new employees, helping them to feel comfortable with the work in a regulated organization.  Staff receive annual performance reviews that explore their personal growth and development.  
Locust Grove Village is a member of the Leading Age Kansas association, which includes senior providers across Kansas.  Through this affiliation, we can offer a comprehensive benefit package. Health benefits, short- and long-term disability, vision, dental, life, and critical illness benefits to name a few.  We have a supportive paid time off policy to assist in your personal needs, illness absences or for a much-needed vacation.  LGV supports your long term needs as well, by contribution to a Simple IRA with your enrollment.  Employees are paid every two weeks. 
We are dedicated to your safety with our membership in KING, a workers compensation program focused on your best interests. We are a no lift facility, supporting the safest ways to move residents and keep your body healthy. 
Locust Grove Village is a smoke free – tobacco free campus.  We are an equal opportunity employer (EOE).  The safety of our residents is our highest priority. Therefore, as condition of employment, we require a pre-employment drug screen.
We are excited to hear from you about opportunities at Locust Grove Village! We believe you could be that "extra" one we are looking for to complete our great team.