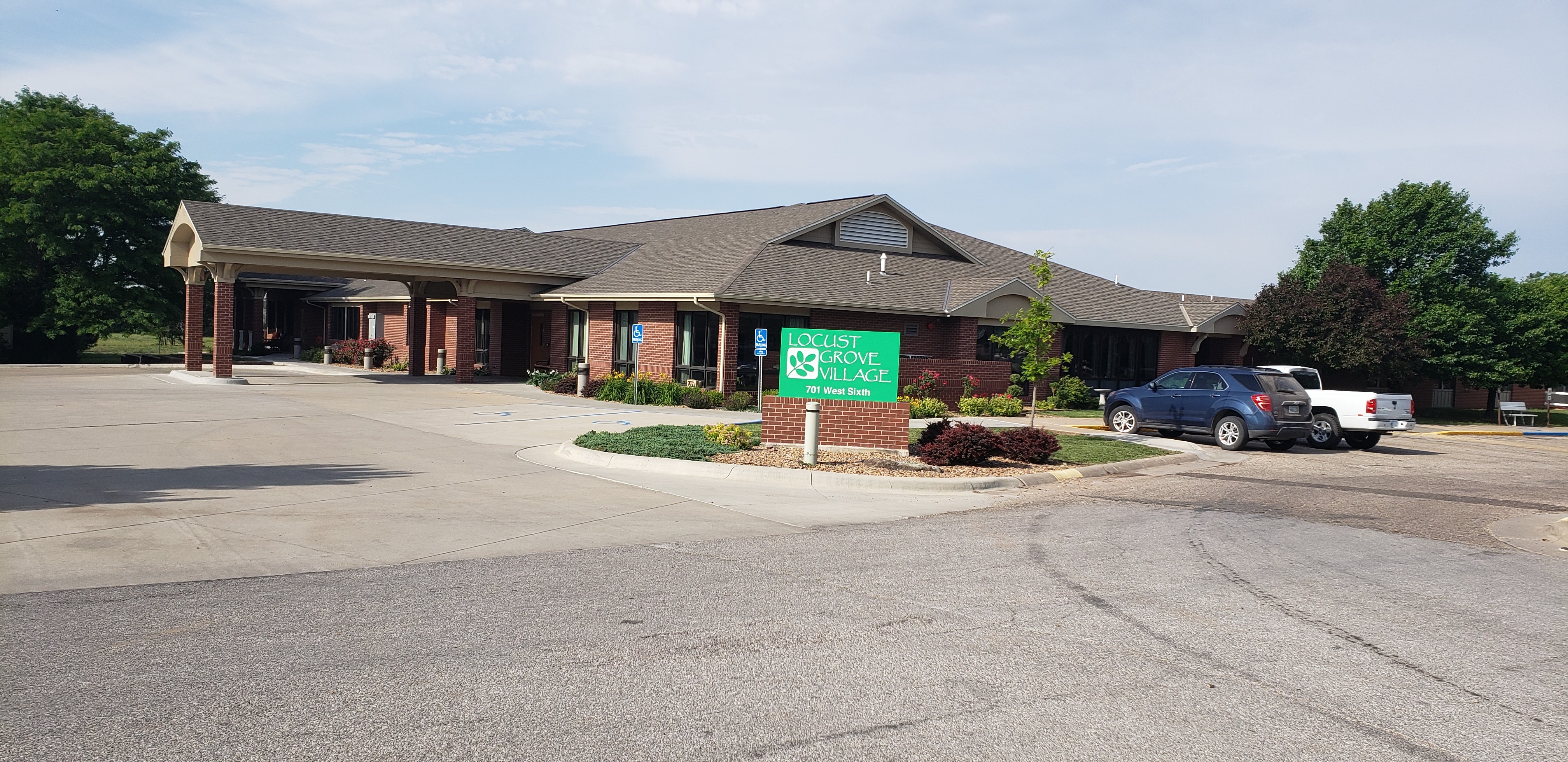 Nestled in a scenic country setting, Locust Grove Village is an award-winning organization, offering a full continuing care retirement community that includes retirement apartments, a newly completed assisted living center and skilled nursing center.
Our front porch, complete with lots of plants and comfortable outdoor furniture, is just the beginning of the sense of warmth and welcome that permeates Locust Grove Village. This sense of coming home continues as you walk into the sitting room with its tasteful decor and numerous, framed photos of residents. Attractive and nourishing meals are served in the sun-filled dining rooms, maximizing socialization opportunities for the residents. Many gathering places can be found and serve as the setting for many life enrichment opportunities offered to residents. Family and guests are welcome to use the cozy locations for visiting and family gatherings
Rush County Nursing Society, publicly does business as Locust Grove Village and is a not for profit , 501(c)3 organization operated by area citizens serving in a five-member volunteer Board of Directors.
Since 1978 the Locust Grove Village has faithfully served the residents of Rush County and all of the central plains, subsequently establishing a reputation for high quality health care and retirement living.
Locust Grove Village is proud to have a staff noted for its caring and professional services. Fifty employees provide services in a variety of occupations, including nursing, dietary, environmental services, therapy, social services and accounting. The employees are friends and neighbors of those they serve, embracing the small-town creed of neighbors helping neighbors.
The new administrative center is located on the east end of the campus. A sheltered drop-off is convenient for visitors coming to the campus for the first time. Professional staff are ready to answer questions, provide needed resources and offer tours of our full-service facility.
Locust Grove Village invites you to consider joining our family of residents who have chosen comfort, convenience, security, and companionship as a way of life.